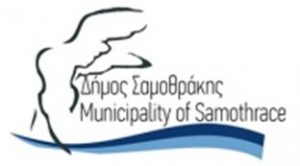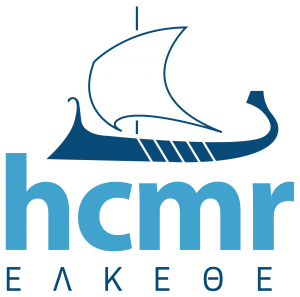 ---
"Samothraki Nature Observatory" (SNO)
A formal cooperation agreement between Hellenic Centre for Marine Research (HCMR, http://www.hcmr.gr/en/) and the Municipality of Samothraki (http://www.samothraki.gr/site/) was signed in October 2013 aiming at establishing the "Samothraki Nature Observatory", an ecosystem observatory and linking-network among scientists and local community.
Οbjectives 
Establishment of a research station for systematic research & long-term monitoring of the natural environment & biodiversity. This initiative supports an integrated multi-disciplinary approach to survey and monitor all aspects of the environment of the island and the surrounding sea. Since two decades, HCMR has included the island in research projects and since 2013 regularly monitors biotic and abiotic aquatic and terrestrial components through self- funding and the assistance of the Municipality. Automatic hydro-meteorological equipment has been recently installed to assess flood forecasting.
Contribution to manage & protect natural resources & biodiversity. The natural resources of Samothraki are exceptional compared to other Aegean islands and it is not surprising that its vast portion is designated as a NATURA 2000 site. The superiority of the island in wilderness and biodiversity is the driving force forging a vision that promotes nature conservation and sustainability. But, there is an urgent need for protection and conservation of the terrestrial, aquatic, coastal and marine ecosystems from pressures and threats; overgrazing, erosion, floods, overfishing, mismanagement of water resources, wetland degradation, urban waste and sewage dumping, and unplanned building and tourism development. In this context, the aim is to create a "National Park" under the auspices of NATURA covering both land and coastal areas and to submit a renewed proposal to integrate the island into the UNESCO Man and Biosphere Network, as its candidacy is pending.
Contribution to promote the natural environment in favor of local community sustainability. Our vision is to make the island renowned for its unique natural and cultural heritage, local products and services through systematic long-term research and related publicity and promotion. By taking appropriate initiatives, the island may attract nature and alternative tourism (ecotourism, adventure tourism, natural history tourism), thus fostering the concept of conservation among the inhabitants.
Education & training initiatives. The island may act as a center for field study research for a multitude of scientific disciplines and educational and training initiatives (e.g. university summer schools, training seminars, conferences, and master and PhD theses), thus attracting national and international experts from around the world.