ERASMUS Blended Intensive Programme: Summer School "Island Sustainability"
July 16 to July 24 on Samothraki, Greece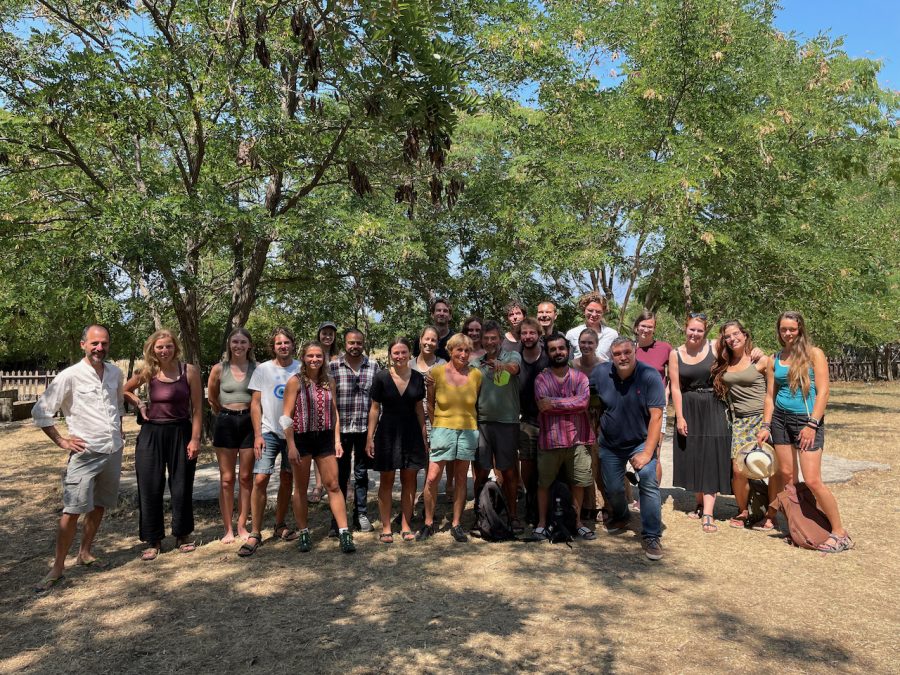 The 7th Samothraki Summer School was funded by Erasmus as a cooperation between Democritus University of Thrace (DUTH – Receiving institution, Greece), University of Natural Resources and Life Sciences (BOKU – Sending institution, Austria), University of Vienna (Austria), Brno University of Technology (Czech Republic), and the Hellenic Centre for Marine Research (HCMR – Greece).
The annual summer schools on the Greek island of Samothraki aim at accompanying an effort at a sustainability transition in collaboration with local actors and supporting the island to become a member of Unesco's international Man-and-the-Biosphere community. This year we offered 3 modules:
Module 1: Bottom-up citizen initiatives for sustainability
Module 2: Securing the island's freshwater resources
Module 3: Island Circular Economy – Social transformation potentials for a more circular use of resources
In this year's summer school more than 20 international students learned and applied social ecology and environmental science approaches in a local setting while supporting an ongoing research and transition process. The course gave students the opportunity to engage in a real-life project and utilize their respective scientific competencies to support the process, cooperate with local "citizen scientists" in gathering missing information in fieldwork, and contribute to a local sustainability transformation process. The course enabled students to directly experience a transdisciplinary process, supporting a search for local solutions, coping with development challenges, and learning to interact with stakeholders in a culturally alien environment. The course concluded with a joint reflection on the experiences and written student reports on the findings of their specific research group (link to the report follows).